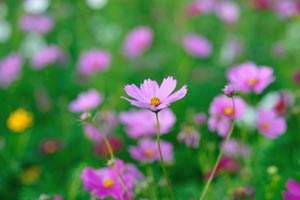 Annuals are plants that won't survive through the winter. They are native to much warmer regions. We plant them because they bring continuous blooms all summer long and because there is an almost endless variety of color, shape and size. Wilmore has an extensive annual department where we separate plants based on sun/shade preference. Generally, if your planting site gets 6 hours or more of direct sun, visit the Sunny Annuals Section. If your plants get less than 6 hours of morning sun, visit the Shady Annuals Section. Keep in mind that Colorado's afternoon sun is much more intense than morning sun, so it's possible that a sunny annual will do well in less afternoon sun and some shady annuals will burn in only two hours. If you're not sure which plant is best for your situation, please ask! We'll help you figure out your best options.
Annuals for Containers
Add a splash of dramatic color to your home's entry and patio! We have a huge selection of pots and annuals that instantly add beauty anywhere you want. We know the task of choosing the right mix of plants can be overwhelming (so many choices!) Come on in and let's design your containers together!
Cold-Hardy Annuals
Did you know that you can start planting some annuals in April? Yup, there are some good cold-hardy choices at Wilmore. Here's a partial list: alyssum, dusty miller, larkspur, pansy, snapdragon, sweet pea, flowering kale, lobelia, vinca vine and phlox. These plants are also good choices for your late fall color and pansies will even poke their colorful heads out during our warm winter days! (Plant on the sunny south side of your house for the best color.)
Annuals That Take the Heat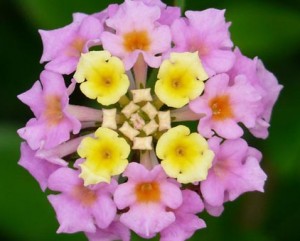 These annuals like the heat and are drought-tolerant: lantana,  zinnia,  dichondra,  moss rose (portulaca), California poppy, alyssum, petunia, cosmos and four o'clocks.
To find more choices, see Wilmore's List of Low-Water Annuals and Xeriscaping: Perennials and Annual Flowers.
Relevant Blog Posts: